One of my main topics here at DrDina Wellness is the discussion about pain and inflammation. I've been living with chronic pain and inflammation for a few years now and have continued to do research on the best ways to naturally combat it.
I have a regimen that helps me day in and day out to control it and if I veer off of the regimen, I surely do feel it.
Sometimes it takes me not doing part of my regimen to know how well it actually works. For instance, I delayed in getting one of my supplements till I was almost out, thinking that I could just go pick some up at the chiropractic office I work out of. Well, the office was out of it, so I went ahead and ordered it from the company only to find out that I had to renew my application as a nutrition practitioner before they would send me my supplement. Well that added a few days to receiving my supplement.
Needless to say, I am feeling the effects. I didn't realize how well it does what it does for me.
I hope you find reading my Best Turmeric Supplement Review to be very helpful.
Product Specifics
Product: Kapp Arest by Biotics
Best Price: $47.90
Where to buy: Amazon
Quantity: 180 Capsules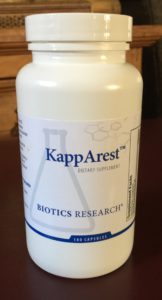 Benefits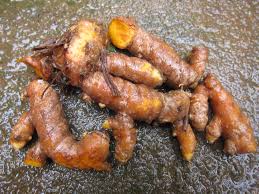 So what is all that stuff anyway? Curcuminoids are anti-inflammatory, anti-oxidant and anti-microbial. Check out my post about The Benefits of Turmeric Curcumin for a greater explanation about the healing properties of turmeric.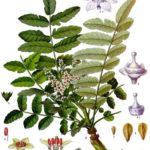 Boswelia and Propolis are also anti-inflammatory.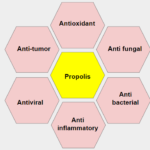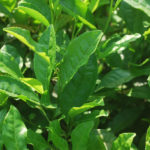 Green tea is known for being anti-inflammatory and anti-oxidant, helping to reduce free radicals, thus decreasing cell damage in the body.
Ginger is also known to be anti-inflammatory. Has shown to be very effective for pain and stiffness associated with osteoarthritis.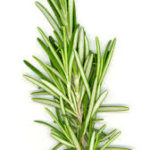 Rosemary is a good source of anti-oxidants which are beneficial to fight free radicals. Studies have shown rosemary to be very beneficial in enhancing the immune system and improve blood circulation.
Celery seeds are a powerful anti-inflammatory.
Alpha Lipoic Acid is anti-oxidant, anti-inflammatory, can lower blood sugar, slow down the aging of the skin, and improve nerve function.
Trans-resveratrol is anti-aging and anti-inflammatory.
Phytolens extract has free radical scavenging ability that results in great benefit to the management of inflammation.
Bioperene extract helps to increase nutrient absorption.
All of these ingredients work synergistically to help scavenge free radicals, decrease inflammation, and increase the effectiveness of the immune system.
Each of the above ingredients have other health benefits as well, but for the purpose of this post I am sticking to discussing the anti-inflammatory properties.
How will this product help you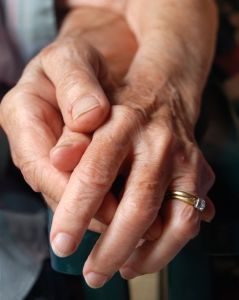 I can tell you from my own experience that this supplement is golden in my daily regimen, to control the pain and discomfort in my body from arthritis. I can tell that it supports my immune system as well. I know this because this past winter everyone around me was getting sick with the flu or colds and I was not phased. I also know that it helps with digestion and proper elimination.
How it can help you is very similar to how it helps me. You may also consider incorporating some anti-inflammatory foods into your daily regimen. I find that if I only take supplements and don't fix my eating too, the supplements don't work as well as they could. If I eat inflammatory foods every day, that means that my body is even more challenged in having to deal with inflammation. Not to say that you can never eat inflammatory foods again (I call this fun food), however if you are in pain most of or all of the time, you have to significantly decrease and even eliminate your intake of fun food, in order to experience a change for the better.
Check out my articles on The Best Foods to Eat for Inflammation and The Best Anti-inflammatory Foods to get some ideas that can be helpful for your day to day diet.
I know that sometimes it can feel overwhelming to completely change the way you eat. Some people can do cold turkey and others need a more gradual change. If you make baby steps to change, a little every day or every week, eventually you will get there.
The supplements will help you begin to become less inflamed as you make other changes to you daily food intake.
Pros and Cons to taking Kapp Arest
The pros are, you'll feel less pain, less stiff, feel better doing your activities of daily living and exercise, you can lose weight, better digestion, better elimination, enhanced immune system.
There really are no cons, except maybe when you run out. Your pain may come back, especially if you have a degenerative condition. My rule for myself is, DON'T run out.
Caution:  Not recommended for pregnant or lactating women.  If you are taking any medications, be sure to check with your doctor or pharmacist to be sure that Kapp Arest does not have any drug interactions.
Proper Dosage
The bottle recommends 3 capsules per day. I use 6 capsules per day, 2 with meals, 3 times per day. My recommendation to you is start at 3 capsules per day, 1 capsule with food, 3 times per day. You can increase it to 6 capsules per day either 2 capsules 3 times per day with food or 3 capsules 2 times per day with food.
I would not exceed 8 capsules a day. Taking more only wastes it since your body can only absorb so much.
It is important to drink plenty of water while taking this supplement.  As a general rule, it's best to drink half your body weight in ounces.  Hydration is essential for many of your bodily functions to perform optimally. Not drinking enough pure water can also contribute to pain.
Conclusion
There are different things that can cause you pain and inflammation, some of which can be very serious. If you experience unexplained pain, be sure to see your doctor and/or wellness professional.
This post is in no way attempting to diagnose your problem. I am just sharing my experience dealing with arthritic pain and my choice to handle it naturally.
Medications can have some pretty severe side effects, so I choose to go the natural route whenever possible.
I hope you found my Best Turmeric Supplement Review helpful in making a decision about incorporating a turmeric supplement into your daily nutritional regimen.
If you have any questions or comments, please feel free to ask or comment below in the comments section.
In Good Health,
DrDina:)