I first learned about dandelion, back in 2014 when one of my mentors who helped me prepare for my bodybuilding/figure competition recommended dandelion tea to help eliminate excess water retention at the end of the competition prep when it's so important to look my best as I stepped on to the competition stage. I gave it a try and it was amazing how well it worked.
Even More Importantly
What I discovered later on, when I was having some difficulty with swelling in my knees, is that this tea surely got rid of water retention and also helped get rid of swelling in my joints.
Here you will find The Benefits of Dandelion Tea.
The Diuretic Effect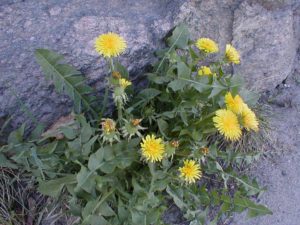 Historically Dandelion has shown to be a very effective diuretic and helps with water retention.  It supports kidney function, as it stimulates the kidneys to produce more urine.   In a study in the Journal of Alternative and Complementary Medicine it showed that after two doses of dandelion tea, urinary output was increased and water retention (bloat) decreased.  Historically it has also been used to prevent urinary tract infections,
Research has also shown that all parts of the dandelion help to reduce inflammation.
The Detox Effect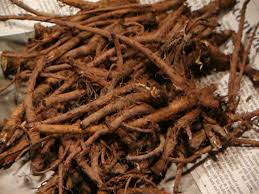 Dandelion root promotes healthy liver function by helping to detoxify the liver, inhibits fat metabolizing enzymes which can help in weight loss by not breaking down and absorbing fats.  It can also soothe digestive ailments.  Roasted root can be used as a coffee substitute.  Its rich in antioxidants thus neutralizing free radicals.  It helps increase urine production and decrease uric acid as well as supporting the immune system by being helpful in fighting bacterial infections in the digestive system, the urinary tract and the reproductive organs.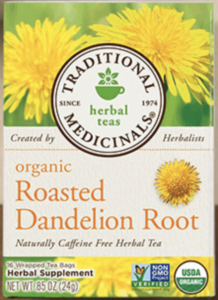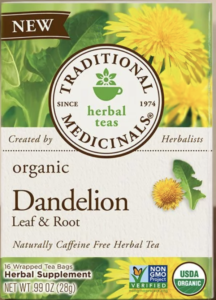 The Different Parts of Dandelion and What They Target
The leaves from the dandelion plant target the kidneys and the root targets the liver.  For an overall detoxifying effect you can use a combination tea utilizing the leaves and the roots.  My favorite brand is one by Traditional Medicinals.
Use for inflammation and bloat, aka water retention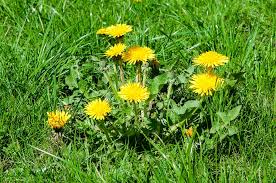 In the last couple three years, what I've used dandelion for specifically is when I'm feeling inflamed in my joints.  I'll get up in the morning and feel more pain and stiffness than usual; I have a hard time closing my hands into a fist, more pain and instability in my knees, increase pain and stiffness in my neck and low back.  I have a supplement regimen that I follow that is helpful, however some days, due to increase in salt intake the day before, or eating something I'm sensitive to (sugar is a big culprit), as well as when the weather is cold and damp, I find that I need that little something extra to help me feel better.  That's when I reach for my dandellion leaf and root tea.    It can make a big difference in my pain and function level.
How Much Should You Use
My experience with it has been to prepare the tea in a large mug, pour boiling water from the tea kettle over 2 tea bags.  I cover the tea cup with a saucer for about 15 minutes to make sure that enough of the tea has been infused into the water.  You may pull the tea bags out, squeezing the bags to insure you get all of the beneficial tea out of the bags.  Drink straight or sweeten with a little stevia or honey and enjoy.  You can also make it an iced tea by adding tea to a glass full of ice.  You can drink the tea a second time during the day, however I find that one dose is plenty.  Be prepared, you will urinate a lot.  Your body's way of ridding itself of that excess water that's stored in your body's tissues. Warning:  Avoid drinking the tea late in the day or evening as it may have you up all night emptying your bladder.
Conclusion
I save taking the tea for those days when I need to rid myself of water retention and bloat.  If you have inflamed joints after increase activity, like on your feet all day, more than usual, some type of physical strain or an athletic event, that would be the time to use the tea, in my opinion.  You can drink it daily, however you will need to increase the dosage on days that you are feeling especially inflamed.  On a regular basis, I would recommend other supplement regimens to help with inflammation https://drdinawellness.com/benefits-tumeric-curcumin-alternative-pain-relief as well as eating an anti-inflammatory diet https://drdinawellness.com/best-anti-inflammatory-foods-making-the-healthiest-food-choices.  Save the dandelion tea for when you need that extra help.
If you have any medical condition that requires you to take medication that has a diuretic affect, check with your medical health care provider before taking this tea.  You may also have to increase your electrolytes if you are using the tea daily.
Some people are allergic to dandelion which is in the same plant family as ragweed, daisy, chamomile, marigold, and sunflower.  therefore caution should be taken before using this tea if you are allergic to any of these.
I would love to hear from you with any questions or comments in the comments section below.
I hope you too will experience the Benefits of Dandelion Tea.
In good health,
DrDina:)